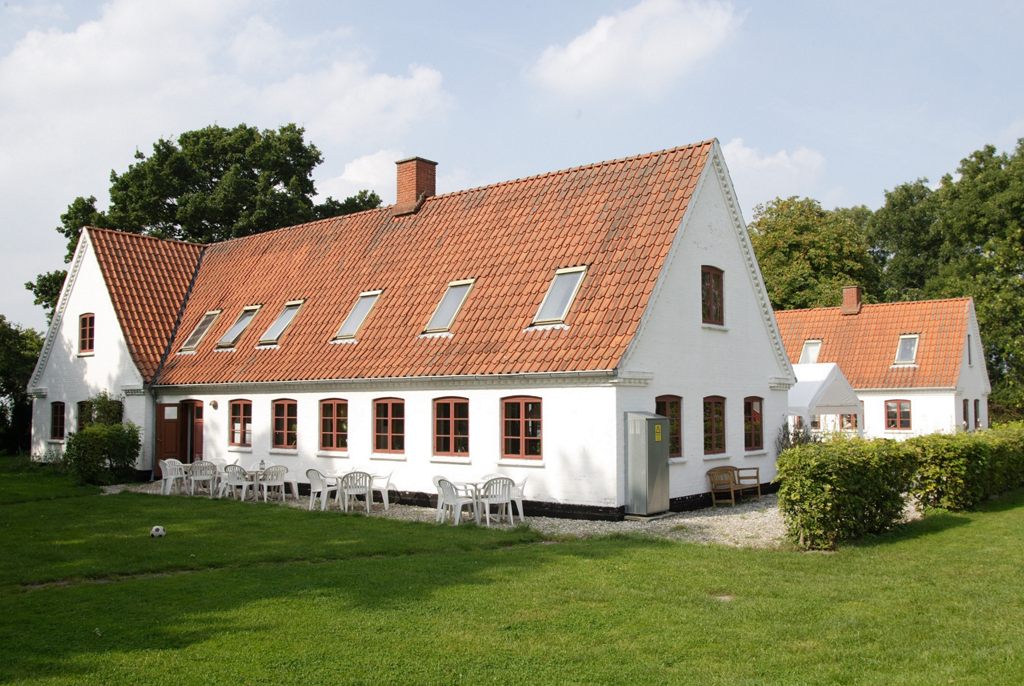 Gestalt Approach to Psychopathology – 2/3 Weekend on Orø
June 25, 2021 - 9:00 am

#

June 27, 2021 - 2:00 pm
The Basics of Psychopathology – a Gestalt Therapy Approach: In 2021, Gestalt Institute of Scandinavia (GIS-International) are arranging training in the basics of psychopathology at Orø in Denmark. The workshops offer the possibility to discuss and learn about major clinical issues and to find new understanding of the sufferin, that characterizes modern societies. This approach to psychopathology and diagnosis connects clinical practice to the wider social phenomena.
The training, which consists of three long weekend workshops over a period of eight months, will take place at Hegnegaarden – the home of GIS-International located at Orø in Denmark. It will be run in English by experienced senior trainers from France and Italy. We welcome professional Gestalt therapists from Denmark and the rest of Europe to participate in this series of interesting workshops!
What: Psychopathology Training with Gestalt Approach
When: 3 Weekends in the Period of March – September 2021
Where: Hegnegaarden, Orø, Denmark
Who: Gestalt Therapists or Students at the Last part of the Gestalt Training
Trainers: Margherita Spagnuolo Lobb, Gianni Francesetti & Jean-Marie Robine
The leaders of these workshops are senior International trainers; Margherita Spagnuolo Lobb director of Istituto di Gestalt HCC (Italy), Gianni Francesetti director of Instituto Internationale di Psicopatologia e Psicoterapia della Gestalt (Italy) and Jean-Marie Robine former director of
Institut Francais de Gestalt-Thérapie (France).
The Italian training institutes are today widely recognized for further developing the principles of Gestalt therapy especially in terms of the ongoing dialogue with the demands of contemporary society and emerging sufferings. Jean-Marie Robine who contributes to training programs in a number of countries was the director of Institut Français de Gestalt-thérapie from 1980 to 2007. All trainers are actively contributing to the development of Gestalt therapy and are authors of many articles and books.
"As Gestalt Therapists, how can we Approach Psychopathology and Diagnosis?"
"How is the Understanding of Clinical Issues Enhanced by our Radical Contact-Boundary Perspective?"
"How Does our Theory Open New Horizons on Human Suffering and Contemporary Disturbances?"
The schedule of the psychopathology workshops:
WORKSHOP 1: "Narcissistic and borderline experiences: advancements in Gestalt therapy"
DATES: Friday March 5th – Sunday March 7th, 2021:
Friday 9:00-18:30 (lunchbreak 13:00-14:00)
Saturday 9:00-18:30 (lunchbreak 13:00-14:00)
Sunday 9:00-14:00 (lunchbreak 13:00-14:00)
LOCATION: Hegnegaarden, Næsbyvej 28, 4305 Orø, Denmark
DESCRIPTION: The first workshop will be led by psychologist and psychotherapist Margherita Spagnuolo Lobb, who is the founder and current director of Istituto di Gestalt HCC. She invites us to look at relational disturbances which emerge from social change. Clinical evidence is today on depressive disturbances, or narcissistic and borderline experiences, gender identity, anxiety disturbances and body desensitization. In this seminar narcissistic and borderline experiences will be approached, and the traumatic basic experiences in these personality disorders will be described and seen in clinical examples.
WORKSHOP 2: "Absence Is a Bridge Between Us. Gestalt Therapy with Depressive Experiences."
DATES: Friday June 25th – Sunday June 27th, 2021:
Friday 9:00-18:30 (lunchbreak 13:00-14:00)
Saturday 9:00-18:30 (lunchbreak 13:00-14:00)
Sunday 9:00-14:00 (lunchbreak 13:00-14:00)
LOCATION: Hegnegaarden, Næsbyvej 28, 4305 Orø, Denmark
DESCRIPTION: The second workshop will be given by psychiatrist and Gestalt therapist Gianni Francesetti. According to the WHO, depression is currently the fourth most urgent global health problem. Therapists need to find orientation as to what risks, resources, tools or therapeutic position, for example, they have to be able to consider when and how to work with depressive experiences. Apart from theoretical frames, practical experiences will be explored and discussed from a Gestalt therapy perspective. The goal is to provide practical skills to improve the competences of psychotherapists working with this common form of suffering.
WORKSHOP 3: "Anxiety and Shame"
DATES: Friday September 24th – Sunday September 26th, 2021:
Friday 9:00-18:30 (lunchbreak 13:00-14:00)
Saturday 9:00-18:30 (lunchbreak 13:00-14:00)
Sunday 9:00-14:00 (lunchbreak 13:00-14:00)
LOCATION: Hegnegaarden, Næsbyvej 28, 4305 Orø, Denmark
DESCRIPTION: The third workshop will be led by French psychologist and psychotherapist Jean-Marie Robine. In the first part of the workshop we will look at how anxiety interrupts or disturbs the gestalt sequence and allows specific disturbing modalities of contact to "enter the dance" in a specific moment. Jean-Marie Robine has researched and written extensively on shame. He is especially interested in how the therapeutic situation activates or creates shame in the client: "It is the gaze of the other which produces the shame". In the second part of this both theoretical and experiential workshop shame will also relate to the Gestalt therapy approach to field perspective and a Gestalt therapy theory of affects and emotions.
PARTICIPANTS:
A maximum of 25 participants will be accepted for this training. Previous training in gestalt therapy and a minimum of clinical experience is required.
PRICE:
Fee for all 3 weekends: 10.800 DKK 1.460 Euro
Accommodation for all 3 weekends all inclusive:

Double room per participant 7.125 DKK 760 Euro
Single room 9.375 DKK 1.260 Euro
SIGN UP:
Deadline for sign up is January 1st 2021.
Sign up by sending a mail to gis@GIS-International.dk or call +45 59 47 00 17.
Share This Event!