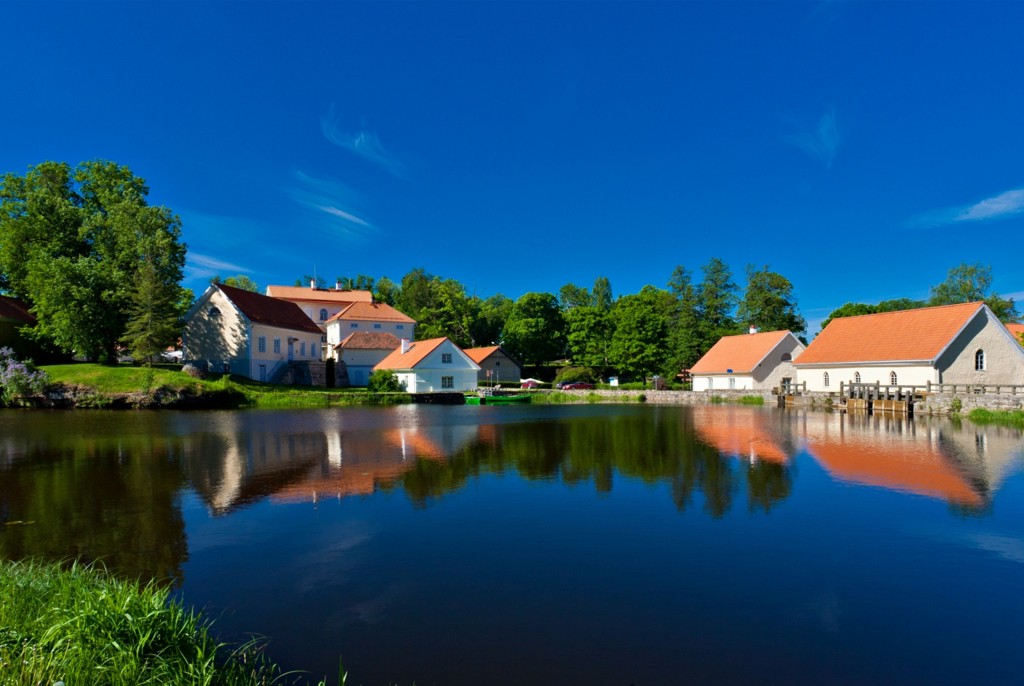 GIS Training Week (1-5 year) in Vihula – Canceled due to Coronavirus
April 14, 2020 - 4:00 pm

#

April 19, 2020 - 11:00 am
Canceled due to Coronavirus
Please see more information in an email from Jette sent on March 12, 2020
Again this year, we will all meet in Vihula, Estonia, for an exciting and intensive week of learning and growing. 
Vihula Manor Country Club is located in northern Estonia, on the coast of Baltic Sea, just 90 km from capital city Tallinn, an hour scenic drive through picturesque countryside and ancient forests. The lovely manor complex is idyllically situated in North-Eastern corner of the beautiful Lahemaa National Park, with sandy beaches, enormous erratic boulders, mossy pine forests, majestic wetlands, ancient fishermen villages of Altja and Käsmu. One of the main Lahemaa attractions is undoubtedly the manors – the baroque Sagadi Manor, Estonia's most well-known Palmsee Manor and picturesque Vihula Manor.
From Vihula Manor all major attractions are within easy reach: 3 km to secluded sandy beach of Baltic sea, 5 km to the historical Altja fishing village, offering a glimpse into the life of coastal people in the past and today, 6 km to Sagadi Manor, 14 km to Palmse Manor, 20 km to "Captains Village" of Käsmu  with unique maritime museum, 25 km to regional capital Rakvere. Please find more information at  www.vihulamanor.com
The Faculty for the Week
Barbro Huldén, SF – Jette Maja Porting, DK – Katrin Rosental, EE – Malle Päeva, EE – Kia
Karrebæk, DK – John Ewans Porting, DK.
Following groups are scheduled
Developmental Psychology April 13 th at 16.00 to April 14 th at 14.00
People interested in Gestalt and Personal Development + Pre-training Students Authenticity and Passion in Life. April 14 th , 16.00 to April 19 th ,11.00.
Students within the Training Program. April, 14 th , 16.00 to April, 19 th at 11.00.
The students will work in different smaller and bigger group settings
The home group setting:
Students 1 st year, 3 rd year, 4 th year, 5 th year, and pre-training, 1 – 2 of the senior trainers lead each level.
The small group setting:
All students mix into small groups.
Every group has 2 leaders – from the 4 th to 5 th year.
The senior leaders will be the overall supervisors during the 3 intensive sessions supervising the small groups.
The total group setting:
Every morning starts with an overall lecture, awareness process and reflection. The senior faculty presents lectures about present and theoretical issues in their groups.
Every afternoon a "Afternoon awareness" will be held by the elder students.
The last evening, we all are having the Grand Party.
These settings and the possibilities at Vihula will give you intensive opportunities:
To do personal work, to discuss theory, to integrate, to get supervision, to give supervision, to build network, to get inspiration for your professional and personal life, to have fun and to get challenge and nourishment. The beautiful surroundings will give you optimal  opportunities for outside exercise. And Vihula´s sauna center with three alternative saunas is available. Many other ways and opportunities for taking care of yourself are open for you to reserve.
See the Vihula homepage for possibilities and spa-reservations.
Seminar Fees Nordic Estonian
Seminar Fees
Nordic
Estonian
DKK
Euro
DKK
Euro
The Pre-Training seminar:
"Authenticity and Passion in Life". Private fee:
 5.800
780
4060
546
Seminar fee for students attending the
4-year training program:
Included in the annual training fee
For the participants in the Pre-Training Seminar, we offer an Early bird reduction of 10% of the
seminar fee in signing-up before February the 15 th 2020.
Accommodation fee
The accommodation per participant includes living cost, food, and last evening party.
Airport transfer is not included. (see below!)
If you want to make use of the special treatments in the Spa you can make reservations on
the net. These – of course – are on your own private expenses.
| Tuesday to Sunday, per person: | Single room | | Double room | |
| --- | --- | --- | --- | --- |
| | DKK | Euro | DKK | Euro |
| Nordic participant | 6.240 | 840 | 4.700 | 635 |
| Estonian participant | 6.240 | 840 | 3.760 | 510 |
| Monday to Tuesday. Extra lecture or leisure day: | | | | |
| Nordic | 1.290 | 175 | 970 | 130 |
| Estonian | 1.290 | 175 | 895 | 115 |
Be aware that the price is a reduced and total package price.
So no reduction is given in the accommodation price if not staying the whole week.
Airport transfer
Bus from Tallinn to Vihula and return and sign up at the GIS office by mail.
Nordic 200 DKK, 25 EUR
Estonian 150 DKK, 20 EUR
Departure Tallinn airport: Tuesday April 14 th , 2019 the bus to Vihula leaves at 14:00 – the
bus makes a stopover at the harbor in Tallinn and then directly to Vihula.
Departure Vihula: Sunday April 19 th , 2019 the bus to Tallinn airport and harbor leaves Vihula
at 10:45 local time.
If you are arriving later or leaving earlier, please arrange your own transportation e.g. by taxi.
Deadlines
For all students, the deadline for signing up is March the 1 st 2020 to the GIS office. Please
remember to let us know, if you stay in single or double room, and if you will sign up for the
bus and also let us know your pick-up place for the bus – harbor or airport.
For participants in the Pre-training, the deadline for signing up is March the 15 th 2020 to the
GIS office.
Note: Deadline for signing-up for the 10% Early Bird reduction is February 15 th !
Share This Event!